Mansha Clinic
Home >  Skin Care Facilities  
Mansha Clinic takes great pride in offering cosmetic dermatology facilities rivalling the very best that is available in world class aesthetic care currently. We have finest skin doctor, who is expert in skincare and cosmetic procedures. Good Treatments are available at Mansha Clinic for a variety of skin conditions, including rash, itchy skin, fungal/Bacterial/Viral Infection, skin tags & more. A dermatologist at our clinic can advise you on the best way to clean, treat, and protect oily or dry skin.
Consultation Available at Mansha Clinic for skincare are:
Acne
Hair Fall / Alopecia
Nail Problems
Mole
Warts
Skin Tags
Itchy Skin
Fungal Infection
Freckles
Eczema
Skin Rashes
Milia, Molluscum and more
Acne scars, deeper wrinkles and uneven skin colour can all be treated with a chemical peel. The chemicals utilized for this type of peel will eliminate skin cells from both the epidermis (outer layer of skin) and dermis (upper part of your middle layer of skin). Agents usually used for medium depth chemical peeling include TCA (trichloroacetic acid), Jessner's solution and glycolic acid.
Chemical peels also treat some skin conditions. Dermatologists use chemical peels to treat few types of acne and conditions that cause discolouration of skin. 
2. Skin Polishing / Whitening and Rejuvenation
Skin polishing mainly refers to a technique to upgrade the skin, its texture, improve acne, fine lines and spots surrounding the skin. It is a way to refine your skin by making it smoother, shinier and softer. The skin becomes further glowing as the dead skin is eliminated by killing the dead cells. This is a great method to inverse skin damage.
This type of treatment demands the individual to undertake various sessions and the skin is polished each time to make it look more appealing. It is popularly used to provide the skin with the nutrition it lacks, and the dead skin cells are effectively removed.
Electrocautery is also known as thermal cautery. Electrocautery can be utilized in various small surgical procedures in dermatology like Wart removal.
Radiofrequency (RF) technologies are progressively used in dermatology to achieve skin rejuvenation with minimum adverse effects and downtime. Radiofrequency allows physicians to elevate targeted tissue layers while sparing melanocytes and the cutaneous surface, thereby pre­venting dyspigmentation and prolonged wound healing.
Recent improvement in RF have developed the array of treatment indications and upgraded cosmetic outcomes. Future developments are possibly to further strengthen the therapeutic index of RF. This review will shed light on the technical characteristics and clinical conclusions of the most recent developments in RF technologies.
Laser hair removal is one of the frequently done cosmetic procedures in India and the U.S. It beams hugely concentrated light into hair follicles. Pigment in the follicles consume the light. That destroys the hair.
Laser hair removal is more than just "destroying" unwanted hair. It is a medical procedure that needs prior training to perform and brings potential risks. If you are planning on receiving laser hair removal, you should stop plucking, waxing, and electrolysis for six weeks before the treatment. That's because the laser targets the roots, which are temporarily eliminated by waxing or plucking.
Hereditary hair loss is tremendously common — it troubles about 80 million people in India alone, but that doesn't make it any less distressing. Many men and women fighting sudden balding or thinning hair and reach out to doctors for help. PRP (platelet-rich plasma) treatment for hair loss is a three-step medical therapy in which a patient's blood is drawn, processed, and then injected into the scalp.
Some in the medical field think that PRP injections activate natural hair growth and preserve it by increasing supply of blood to the hair follicle and expanding the thickness of the hair shaft. Sometimes this viewpoint is combined with other hair loss methodology or medications.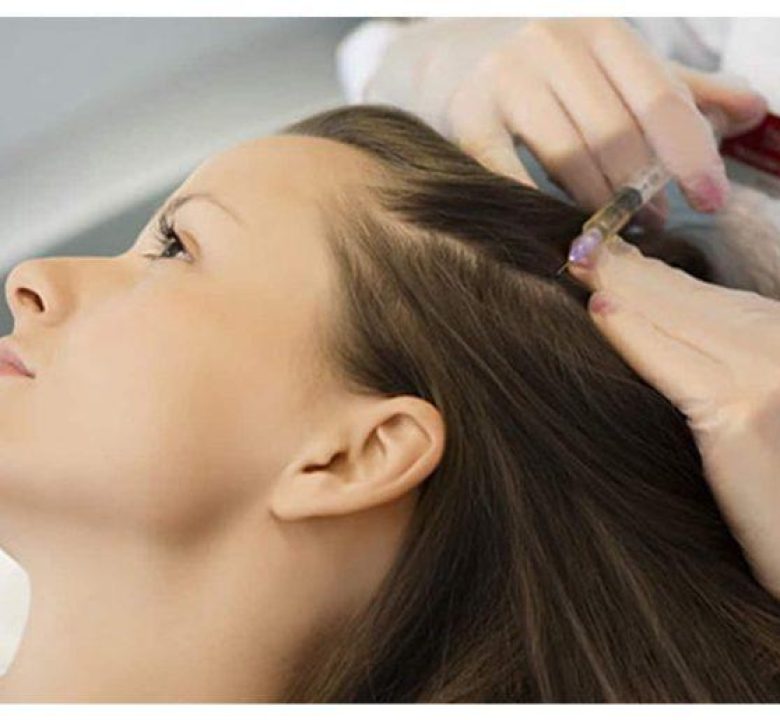 Mesotherapy is a technique that uses injections of vitamins, enzymes, hormones, and plant extracts to rejuvenate and tighten skin, as well as remove excess fat.The technique uses very fine needles to deliver a series of injections into the middle layer(mesoderm) of skin.The idea behind mesotherapy is that it corrects underlying issues like poor circulation and inflammation that cause skin damage.